Commercial Laundry
Complete Laundry Service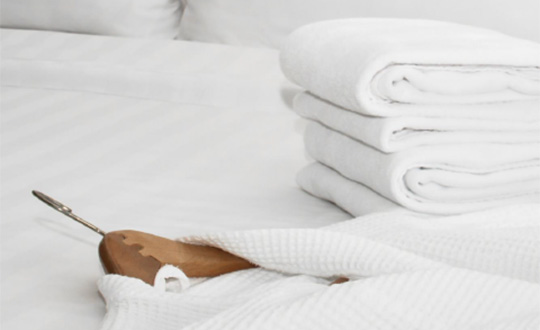 We provide a complete textile rental and laundry service to all types of activities ranging from bedroom linen, table linen, towels to personal clothing and work wear. We serve the needs of local businesses such as hotels, caterers, guesthouses, hair salons, restaurants, schools, sports clubs, residential homes, local government departments and many other industries.
No Contract & Flexible Solutions
We offer our customers 'no contract' and flexible solutions appreciating that their requirements will vary throughout the years. We believe that customer loyalty is dependent on us delivering on our promises and fixing any problems quickly and effectively. During your peak periods we offer additional collections and commit to turning around your laundry quicker.
High Quality & Exceptional Service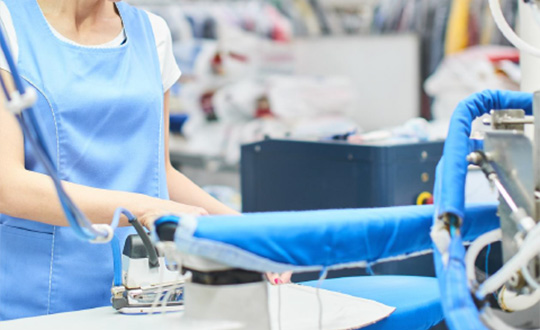 Our ethos of high quality and exceptional service runs right through the company, from fine linen and towels, quality workwear, high laundering standards and exceptional customer care.
Our People & Modern Facility
Carefully planned and continuous investment in our people, modern facilities, the latest equipment, cutting edge technologies ensures the consistent delivery of exceptional laundry services to our customers.
Environmentally Friendly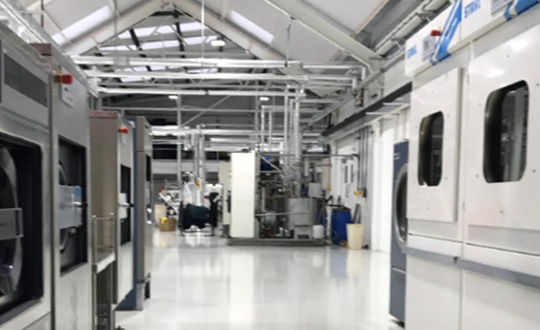 We make a substantial effort to reduce our impact on the environment whilst we ensure we never compromise on the quality and service that we provide. We use heat recovery systems, waste water recycling, environmentally friendly wet cleaning as an alternative to traditional dry cleaning, electric vehicles and carefully planned delivery routes to minimise our impact on the environment.
We recycle all of our cardboard and plastic waste.
Our Promise - A Trouble Free Experience
We understand the challenges and amount of hard work that goes into running your business.
That is why we do everything we can to make sure our service is as trouble-free as possible.
We look forward to being of service to you in the future.